Visual Analytics for Military Balance+
---
Keshif created the embedded analytics solution in the Military Balance+ platform, providing advanced multi-faceted interactive data visualizations with querying capabilities for the latest independent and unclassified defense datasets.
Client

Region

Global

Year

2018 - 2020

Sectors

Defense
Economy, Finance and Trade

Solutions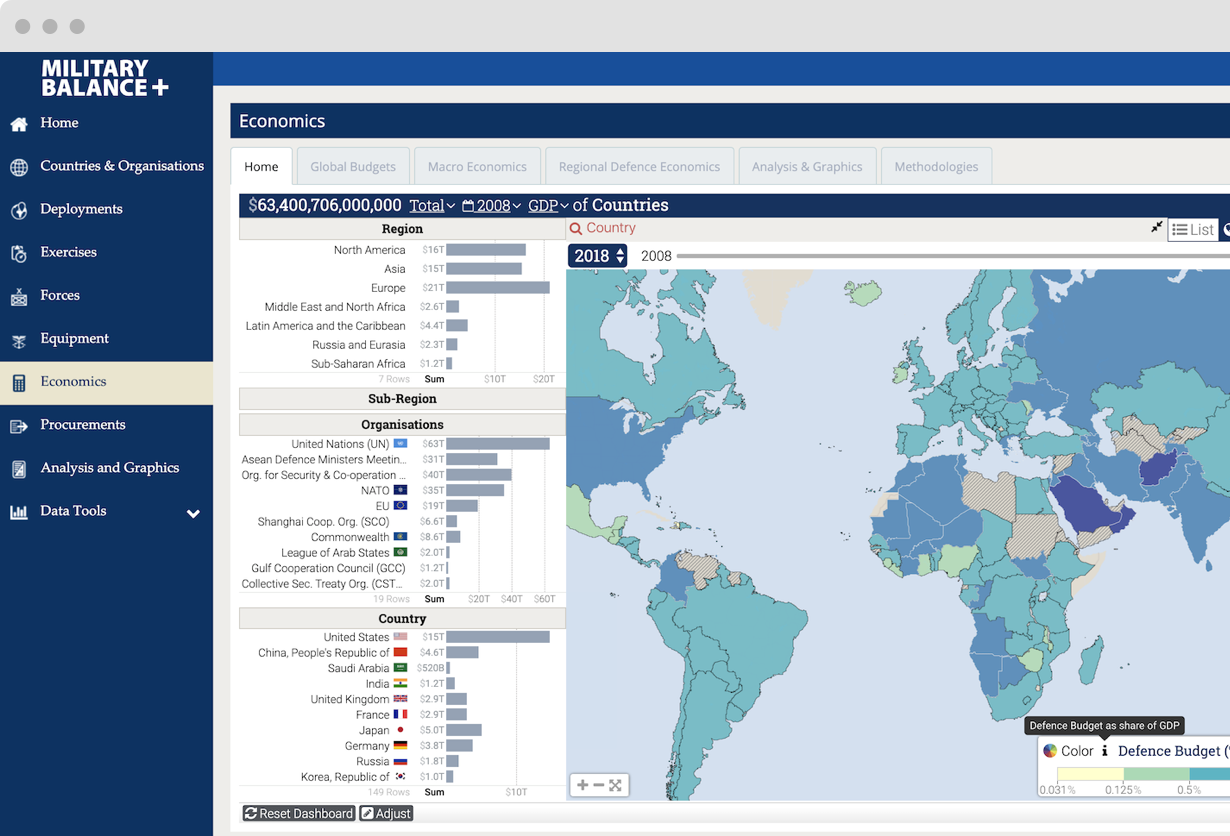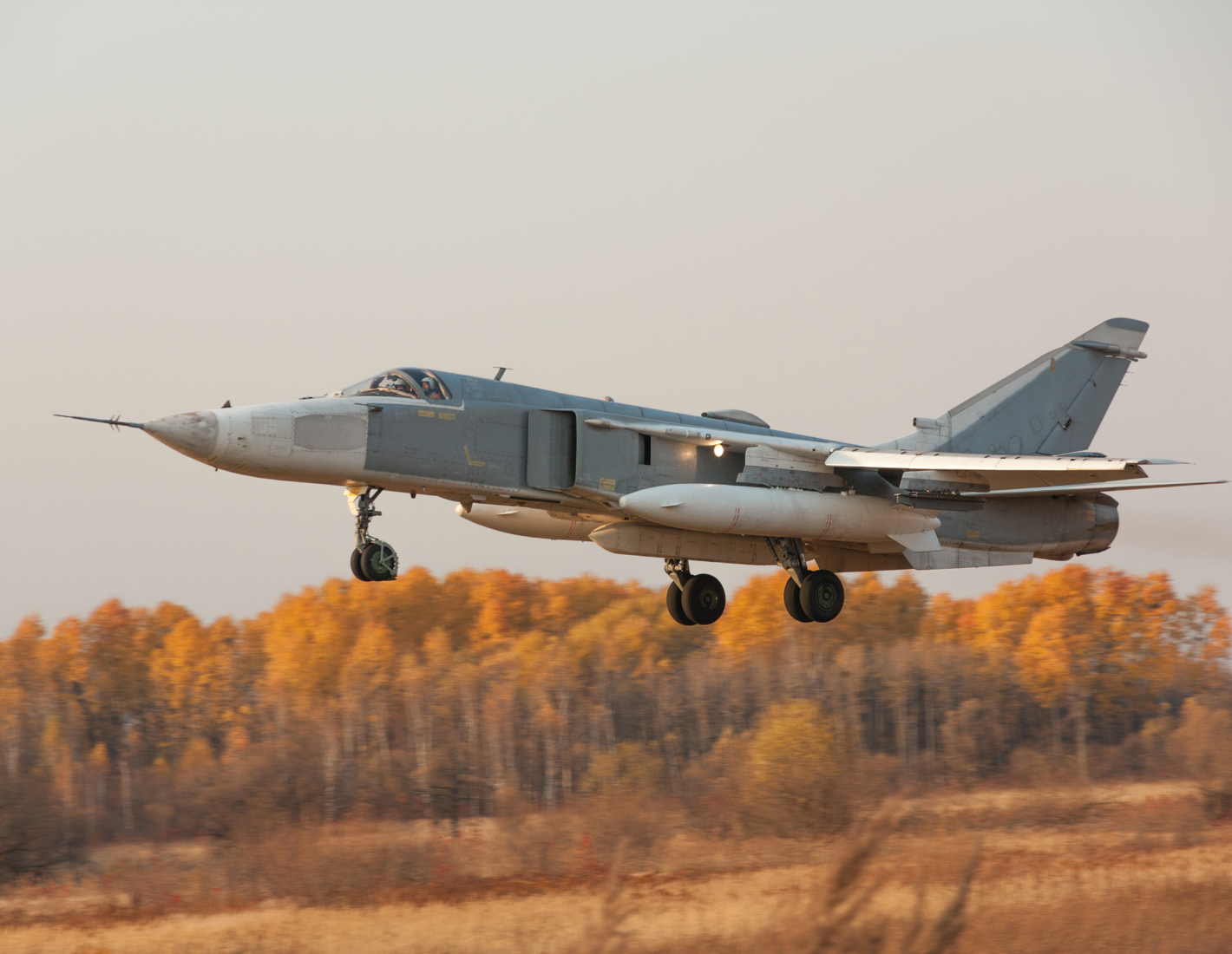 Impact
MilitaryBalance+ by IISS produces rich databases that capture military capabilities and defense economics across the globe. Using our interactive visual analytics dashboards, security analysts in governments, the private sector, academia, and the media; have access to rich analysis, presentation, and searching capabilities for these databases across dimensions, geography, and time. The results enable clear, precise, and timely analysis on strategic global security issues.
1,790B$
GLOBAL DEFENSE SPENDING
See emerging trends in selected military data with real-time responsive querying.

Access global and regional dashboards based on the navigation structure of the platform.

Analyze defense budgets across the world, and compare budgetary trends across countries and regions through rich time-series dashboards.

Understand ongoing military operations and multilateral exercises with rich filtering by theater zone, mission, type and size of personnel deployed.
Visual Data Analytics and Dashboarding
We created targeted customizations to the design of the dashboards that match the methodologies for the Economics and Deployments datasets, and analysis goals of IISS analysts and clients.
Data Preparation
Our scripts convert raw defense spending and country deployment data to formats optimized for visual exploratory analysis. Our solution integrates IISS' raster map layers and regional boundaries to depict geographical information with on-brand styling and information accuracy.
Web Design and Development
Our powerful yet lightweight dashboards are tailored to make it easy to deploy, embed, maintain, and securely integrate with existing platform infrastructure, including its databases, UI, and hosting environment. Our customized dashboard design integrates with MB+ design systems and mapping styles.
Other Services
Our continuous support and update cycles ensure high functionality through platform data updates, and new core product features and improvements.