About The Civil Society Organization Sustainability Index (CSOSI)
The Civil Society Organizations Sustainability Index (CSOSI) is a critical qualitative and quantitative resource that assess the strength and viability of the CSO sector in 70+ countries globally. First developed by the U.S. Agency for International Development (USAID) in 1997, CSOSI provides annual assessment data and analysis on seven dimensions of the state of civil society for each studied country, including capacities in legal, finance, advocacy, service, infrastucture, and public perceptions.
---
The Challenge
With the print-based publications of the CSOSI, the data-driven analyses and narratives could focus only on predefined charts and questions, while the data methodology supported many other rich perspectives. Even though the raw data has been made available publicly as spreadsheets to enable identifying new trends and outliers, its reuse and impact were hindered because civil society activists, researchers, policy analysts, and decision makers needed to invest in time and analytics skills to use external analysis tools. The data needed to be elevated to a user-friendly and engaging online dashboard that allows direct interaction, querying, analysis, and exploration of both recent and historic CSOSI data to drive research and policy around the world.
---
Our Technical and Design Approach
We developed an engaging, intuitive, and analytically powerful interactive visualization solution for the CSOSI data and methodology.
Our solution presents the CSOSI data in multiple views, including
choropleth map (to reveal global and regional trends by proximity, including rich country tooltips with sparkline charts),
a list view (to order countries by score),
a time-series view (to reveal common trends and outliers among all countries over time), and
a scatter-plot view (to reveal correlations across two or three indicators, and to spot outlier countries).
At any view, the user can easily navigate between seven indicators and multiple years as appropriate, going back to 1997. With the country-level filtering, multiple countries can be selected for side-by-side comparison in any view, indicator, and year. We implemented custom regional filters to enable list, scatter, and time-trend charts for region-focused analysis as required by the CSOSI methodology. Our customized country profiles provide all indicator data with rich interactive timelines, highlight annual rankings and year-to-year changes, and provide access to published PDF reports. The list view includes customized tabular charts to show all indicators of a country in a glance, highlighting up/down/steady trends. This chart adjusts to the available annual data range per country, and can interactively show numeric scores for more accurate assessments quickly.
---
Our Project Lifecycle Approach
Following human-centered design principles, we engaged with the FHI360 team through the project lifecycle from ideation, prototyping, evaluation, and refinements to delivery.
In the discovery phase, we consulted with FHI360 team to understand the details of the methodology, to identify key requirements, goals, and challenges, and to conceptualize existing and custom-built visualizations that would best fit the CSOSI methodology.
We then prepared the data for 360° analytics, and rapidly applied our proprietary technology to transform the prepared data into a rich prototype dashboard.
In the evaluation phase, we received and incorporated feedback from FHI360 team, and held usability study sessions with practitioners with varying backgrounds and familiarity with the CSOSI to ensure that our solution is intuitive, easy-to-use, and engaging. We identified the steps to elevate our solution with improved visualizations, interaction, usability, and tutorials.
Finally, with insights from the evaluation, we implemented the refinements to evolve into the final solution for the CSOSI data exploration.
---
Testimonial
Keshif developed a great data dashboard for us that is easy to use and meets all our needs. They worked with us every step of the way to ensure that the final product was tailored exactly to our vision. This dashboard will go a long way in increasing the use of our data, since it is so customizable and intuitive in the way if flows the user, including the way it is linked to to the narrative reports, and through color-coding of the various visualizations as well as guidance documents embedded for first time users.
David Lenett, Program Manager, CSOSI, FHI360
---
About the Client, FHI360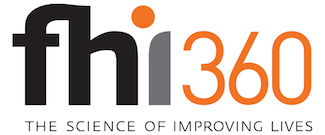 FHI 360 is a non-profit organization established in 1971 and serving in 60+ countries. The organization takes a 3600 perspective to address multiple aspects of human development needs, most notably public health, nutrition and well-being, gender equality, environment, and civil society. FHI 360 is currently managing the CSOSI along with its local partners in 70+ countries.
---