About The Media Sustainability Index (MSI)
The Media Sustainability Index (MSI) is a reliable source of qualitative and quantitative evaluation on the status of independent local media, and assessment on how media systems have changed since 2001 and across borders in 80+ countries globally world, and 20+ countries in Europe and Eurasia region specifically. The MSI methodology uses five objectives to evaluate the shaping of an independent, successful and sustainable media system with a panel of experts in each country: freedom of speech, professional journalism, plurality of news, business management and professionalism of the supporting institutions.
---
The Challenge
Despite the potential of the underlying MSI data methodology to support a wide variety of meaningful analyses, the print-based publications limited the scope of audience that could analyze the MSI data. While its data was available as spreadsheet files for use by journalists, media professionals, researchers and policy analysts, users often lack the tools, skills, or just simply the time to transform data and reach new in-depth knowledge. With this problem in mind, IREX needed to offer an interactive, engaging and easy-to-use data analytics and visualization platform for the MSI that would accelerate data discovery, exploration, and interaction and allow for a deeper understanding of the influential MSI data (both current and historic) to better inform research and policy decisions.
---
Our Technical and Design Approach
We developed an elegant, user friendly and analytically powerful visualization solution that fits the Europe and Eurasia MSI data and methodology.
The dashboard presents MSI data in multiple perspectives, including
an interactive, animated choropleth map (to see overall and regional trends including a quick tooltip view with sparkline charts to get an instant look over time for a country),
a customized list/rank view (to present countries in a ranked order across time and allowing for any of the MSI scores to rank results),
a time-series chart (to compare countries or regions and spot common trends and outliers over time), and
a fully synced correlations (scatter-plot) view (to compare two or three scores across time and to spot outlier countries).
With country-level and regional filtering, multiple countries can be selected for side-by-side comparison in any view, objective, region and year. The list view includes customized tabular country charts to show all objective scores of a country in a glance, highlighting progress/decline over time for a selected indicator. The chart visually adjusts to a selected date range and can interactively show numeric scores. Our visually rich customized country profiles provides rich timelines for individual countries in detail for multiple indicators (including overall score and individual objectives), highlight annual rankings and trends for better/worse analysis and provide access to annual PDF reports. One of the unique features of Keshif's MSI dashboard is its ability to reveal countries with average, faster, or slower rates of change in sustainability (either for better or worse), providing a data-driven way to assess (in)stability of media systems per country. We also implemented mechanism for the MSI users to provide feedback to the MSI team via embedded forms, and GDPR-compliant solutions to understand the use of the website by its visitors.
---
Our Project Lifecycle Approach
We followed a shared-design approach engages the client from discovery/ideation to the final delivery phase, allowing us to support their technical and thematic needs and contextualize the tool in a way that best fits their needs.
In the discovery phase, Keshif consulted with internal IREX team and potential users of IREX to assess pre-existing MSI data practices and results, identify needs, goals, and challenges, and review visualization practices that would best reflect the methodology.
We then applied our proprietary technology to rapidly transform the data into a rich interactive dashboard as the prototype.
In the testing and evaluation phase, we worked to ensure that our solution was intuitive, user-friendly and engaging by conducting five usability studies sessions with practitioners with varying backgrounds and familiarity with MSI.
Finally, with insights and feedback from the evaluation and usability tests on the visualizations, interaction, and methodology, our prototype evolved with refinements into the final solution for the MSI data exploration and analysis coupled with tailor-made user tutorials.
---
Testimonial
Keshif Team was easy to work with and responsive to our needs in designing an interactive data platform for the MSI. Through the entire design process, Keshif provided creative solutions and ideas grounded in their technical expertise to create a new user-friendly tool to analyze and share data in a way that we could not easily do before.
Linda Trail, Senior Technical Advisor and MSI Managing Editor & Stephanie Haas, Program Coordinator, IREX
---
About the Client, IREX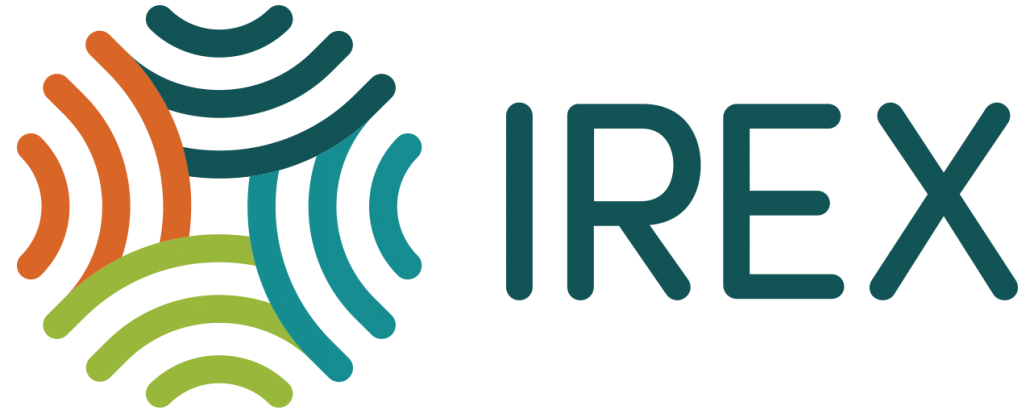 Founded in 1968, International Research and Exchanges Board (IREX) is a non-profit organization based in Washington D.C. Serving in more than 100 countries, the organization designs and implements programs in the areas of education, gender, governance, civil society, youth, technology and media. IREX initially conceived the Europe and Eurasia MSI and now manages the program in 80 countries across the world.
---